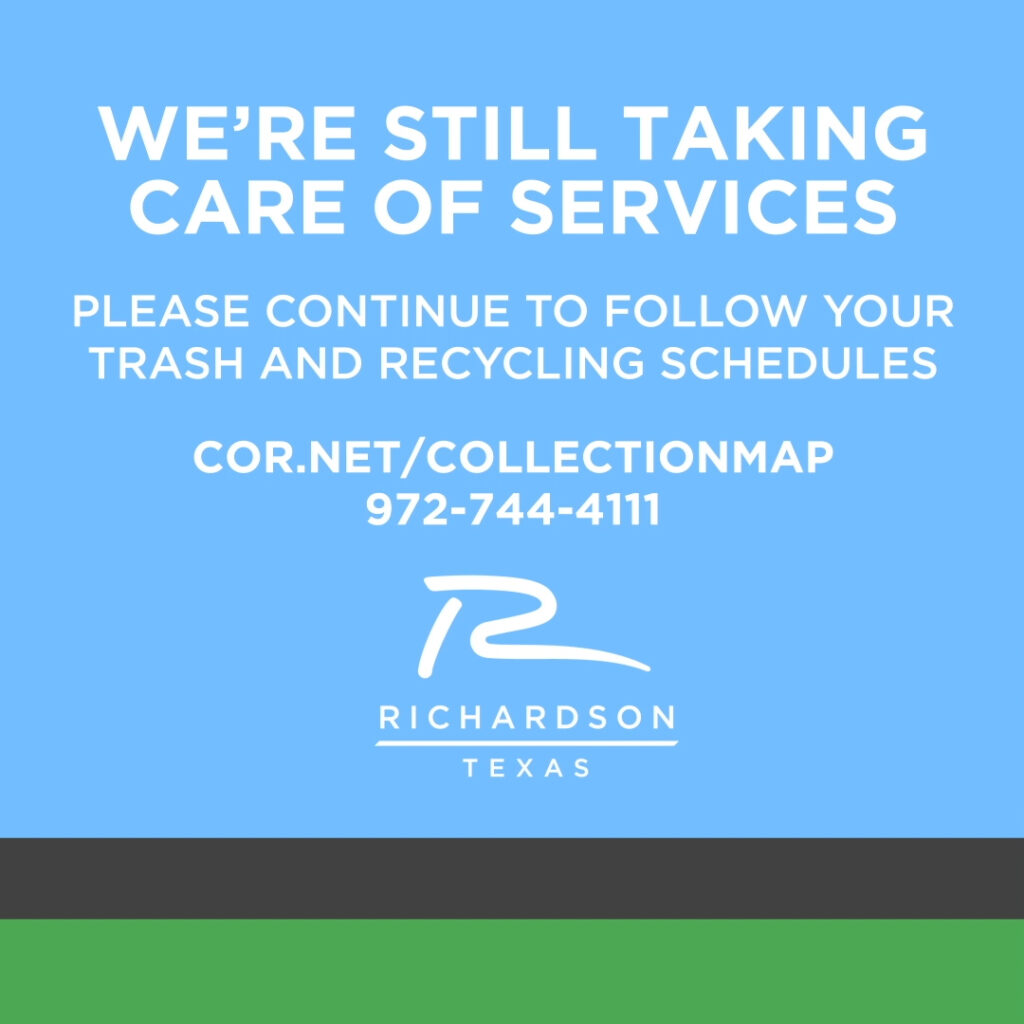 RICHARDSON – Richardson City crews are still taking care of mission critical services around the community while the City remains under a disaster declaration.
While taking the necessary precautions like washing hands regularly and wiping down workstations and equipment, employees are continuing to make the rounds picking up residential trash and residential recycling.
Residents are being asked to continue following their regular trash and recycling schedules.
For Residential Trash, pick up remains Mondays and Thursdays, south of Arapaho Road. For Residential Trash, pick up remains Tuesdays and Fridays, north of Arapaho Road.
Residential Recycling for residents remains Monday – Friday.
Visit www.cor.net/collections to find a map for Residential Collection.
Please call 972-744-4111 for information on Residential Trash and Residential Recycling.
Visit our COVID-19 news page at www.cor.net/coronavirus for the latest updates and more information.