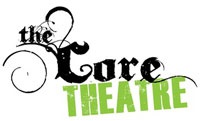 The Core Theatre will present an original production, "My First Date," Aug. 9-Sept. 1.
Set in Texas in 1941, the show takes place on a warm autumn afternoon as 19-year-old Anna Erhard waits on the front porch for her "first date" to begin, waiting for a sailor she has been writing to for almost a year, at the same time her family is preparing for the arrival of dinner guests. Will she be stood up and have to endure shame at the hands of her family and their guests? The audience is left waiting to see!

Show times are Fridays and Saturdays at 8 p.m., with Sunday matinees at 3 p.m. Tickets are $10-$25. For tickets, call 214-930-5338 or click here.