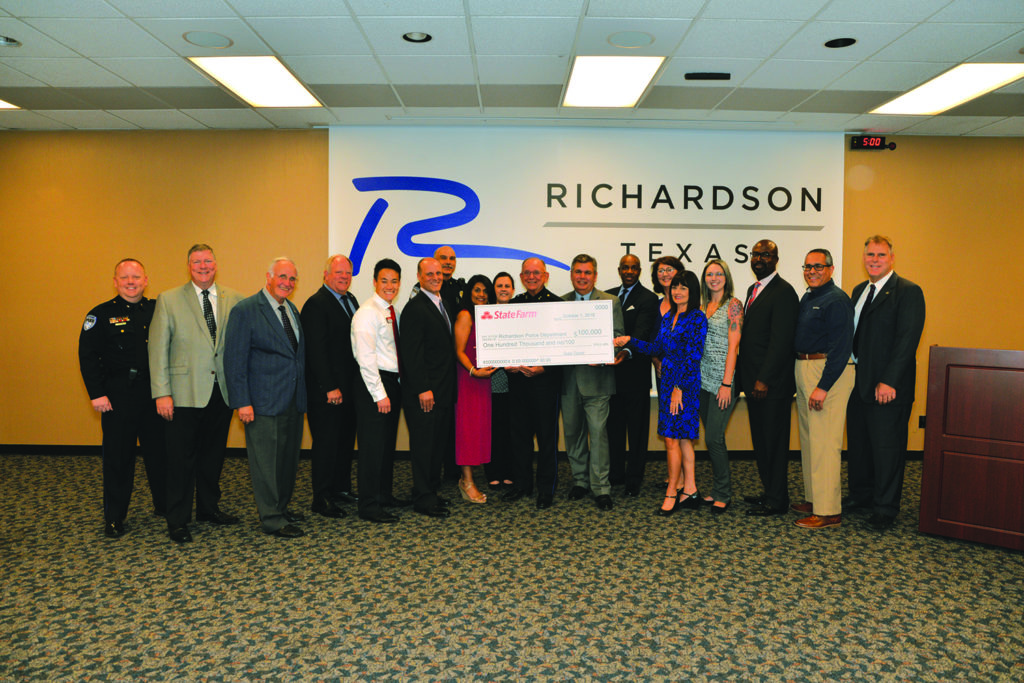 Several representatives from State Farm presented a giant check to the Richardson City Council at a work session last month, symbolic of the $100,000 grant recently given by State Farm to help fund electronic citation devices for the Police Department.
The handheld devices, which will be in all Patrol Division vehicles, will allow officers to scan driver licenses and vehicle registrations, as well as capture e-signatures and remotely print driver/vehicle information forms, allowing for more efficient and accurate data collection. Overall, they will allow for quicker traffic safety enforcement and quicker clearance of crash scenes, restoring traffic to normal operations faster and allowing officers to attend to other community safety needs.
State Farm and the RPD have had a close partnership since 2013, when State Farm broke ground on its regional corporate campus in Richardson at CityLine. Other initiatives that have been funded by State Farm for RPD include a distracted driving simulator and video equipment for the in-house production of auto safety videos.