Driving down most Richardson streets would not leave you with the impression that this is a community on the mend. However, that is not the case for many people living in neighborhoods that were in the path of last October's tornado. For people in southeast Richardson, the impact of the tornado is still evidenced by the remains of destroyed homes, missing trees and debris left on properties still waiting for insurance claims to be settled. These are areas where recovery work continues daily and the City continues to work with residents to ensure the process goes as smooth as possible.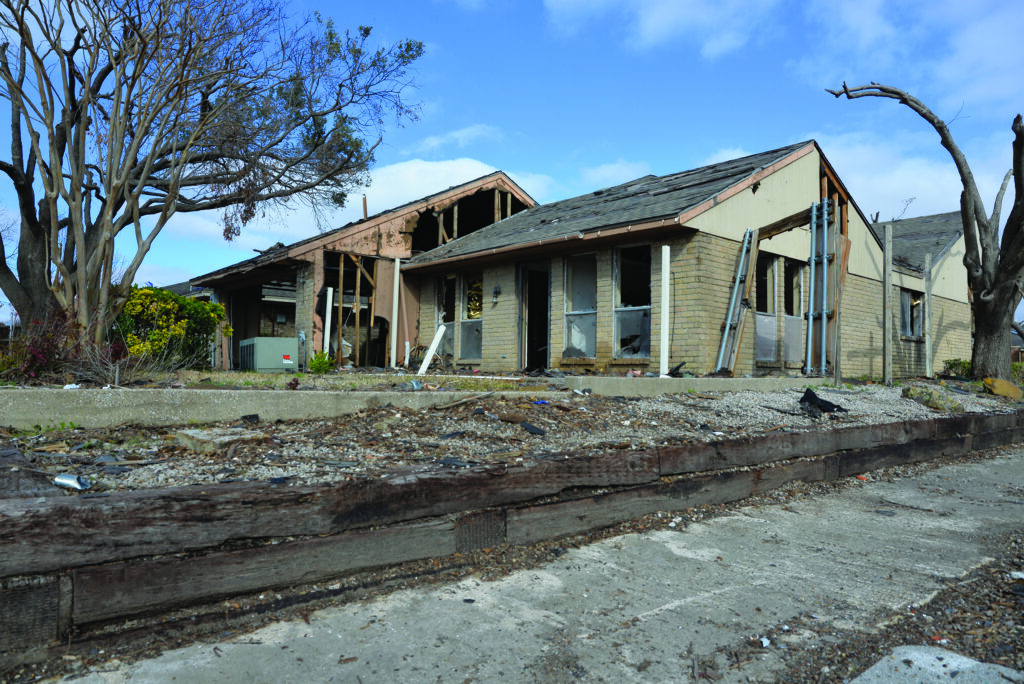 David Auren lives in one of those areas. A Richland Park resident, he took shelter in a closet with his wife and small child shortly before the tornado passed over his house.
"I came out and saw that my entire kitchen roof was gone and everything was on the floor," he said. "It was like a movie. Two minutes before I was outside pulling in my car and within a second the entire neighborhood changed. Trees were down all over and cars were flipped."
The recovery process is different for every storm, but based on similar storms in communities such as Garland and Rowlett, it is expected that debris will remain visible for at least the next year as property owners work with their banks and insurance companies. The City is working with property owners on a one-on-one basis to answer any questions they might have and offer assistance where needed, and the building inspection staff is offering express permitting, waiving building permit and water reconnection fees and inspecting properties at night and on weekends when necessary.
Auren and his family are living in a rental house while working to repair their residence. One thing he said he did not anticipate was the amount of work it takes to deal with insurance companies, banks and contractors. While he is still waiting to receive the insurance settlement and necessary permits in order to begin construction, he is trying to remain positive and hopes to be moved back in by the end of the summer.
"In about a year or year and a half from now, it will all pay off. It is an investment," Auren said. "Thank God nobody got hurt. All of the damage is material and everything is replaceable. Be patient and at the end of the day, this neighborhood, once it is rebuilt, will be stronger financially and the community connections that were created through the tornado have been incredible."