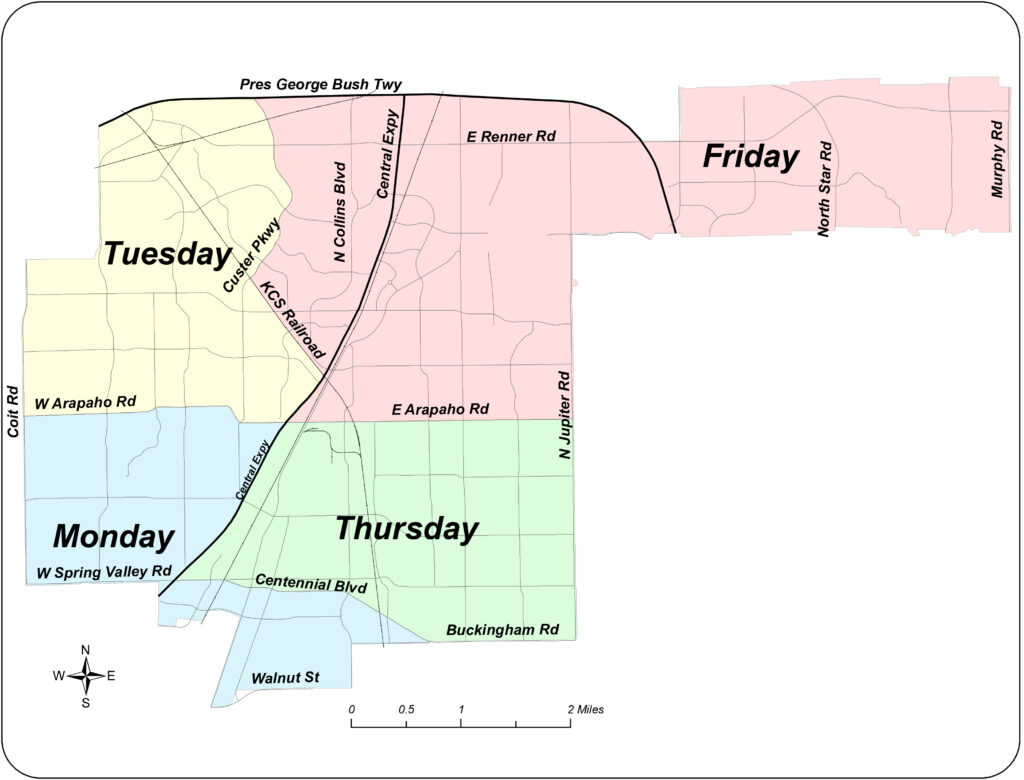 Today, City crews returned to the Monday BABIC collection zone to complete any remaining initial "street-to-street" pickups.
Initial passes in all other sections have been completed. In addition, crews are collecting in other areas of the Monday zone and are working from the standard BABIC list/routes collecting both called-in and non-called in material along the routes.
Starting Tuesday, June 18 (tomorrow) "street-to-street" collections are not necessary in the Tuesday, Thursday, or Friday zones. Crews will collect material in these zones via the regular BABIC list/routes collecting material from both call-in/requested locations and non-requested locations along the routes.
Tuesday – Crews will be moving to the Tuesday BABIC zone.
Wednesday – Crews will either return to the Monday or Tuesday BABIC zone depending on need.
Thursday – Crews will perform BABIC collections in the Thursday collection zone.
Friday – Crews will perform BABIC collections in the Friday collection zone.
Saturday – Crews will perform BABIC collections in either the Monday, Tuesday, or Friday BABIC zones depending on need.
Monday (6/24) – Crews will return to the Monday zone
Crews will repeat this collection schedule until the storm debris has been completely collected.  Workers anticipate a 3 – 5 week period of continued heavy volumes of material in the Monday BABIC zone (southwest Richardson) as residents continue to place storm debris out for collection. 
With the initial passes nearing completion, the goal is to maintain BABIC collections in the other zones while continuing response efforts in the Monday/southwest zone. During this period there will be delayed collections in the Monday zone and possibly in the Tuesday, Thursday, and Friday zones.