Richardson is a cleaner, healthier city thanks to a growing number of residents and employees who are putting on gloves, grabbing some tongs and picking up numerous plastic bags, bottles and other trash as part of the City's Community and Corporate Environmental Cleanup Program (CCECP). The three-year-old program extends the spirit of the City's annual Trash Bash event year-round and provides citizens with a truly "hands-on" way to make a difference.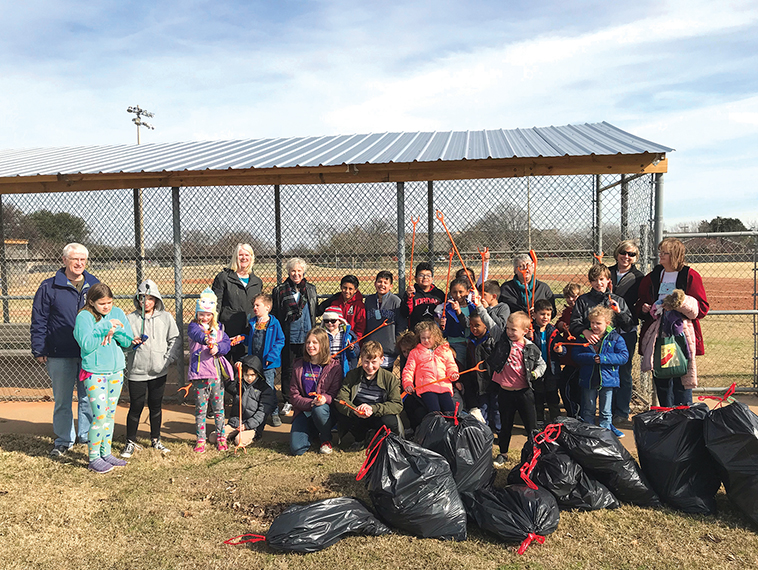 "With little time and effort on our part, it benefits several things," said Director of Health Bill Alsup. "The environment, the community…it provides team-building, good exercise…and participants can immediately see the results of their work."
Alsup said the Program developed "organically," driven by people in the community. A few years ago, local companies and homeowner associations, inspired by Trash Bash, worked with the City on their own personalized events due to schedule conflicts with Trash Bash or seasonal preference. After the City publicized these efforts, the concept of doing individually tailored cleanups gained momentum.
"The more stories we ran, the more groups called us to volunteer to do a similar project," he recalled. "It made sense to create an official program around it."
CCECP grew from three events in 2017 to 12 in 2018; four have already taken place this year with another eight scheduled before summer. Participants range from employees from local corporations and businesses to individual families, scout troops, high school clubs, college organizations, church groups and HOAs. Groups may have a particular area in mind for cleanup or staff will match them to areas that need help, depending on the group's age and abilities.
"Windblown trash can be found everywhere, especially in and along creek beds," Alsup explained. "A lot of litter eventually makes its way into storm drains and waterways so any litter picked up makes a difference to the health of aquatic life and to our water quality."
All supplies for a cleanup event are provided by the City, and filled bags can be left at the site and picked up by City crews. During business hours, staff can schedule a cleanup with as little as 24 hours' notice.
"My hope is that participants will start doing this as part of their daily life," said Alsup. "You don't have to be part of an organized group—if you're going out for a walk, take a small bag along to pick up any trash you may see … every effort makes a difference to our environment. Stop by our office and we'll give you free tongs!"