Employees from engineering consulting company RESPEC collected trash along International Parkway Monday as part of the City's Community & Corporate Environmental Cleanup Program. The program is one of the City's Environmental Partnership Initiatives and is open to any group who wants to help beautify Richardson. So far in 2019, the City has coordinated more than 20 group cleanup projects, with several more scheduled in the coming months.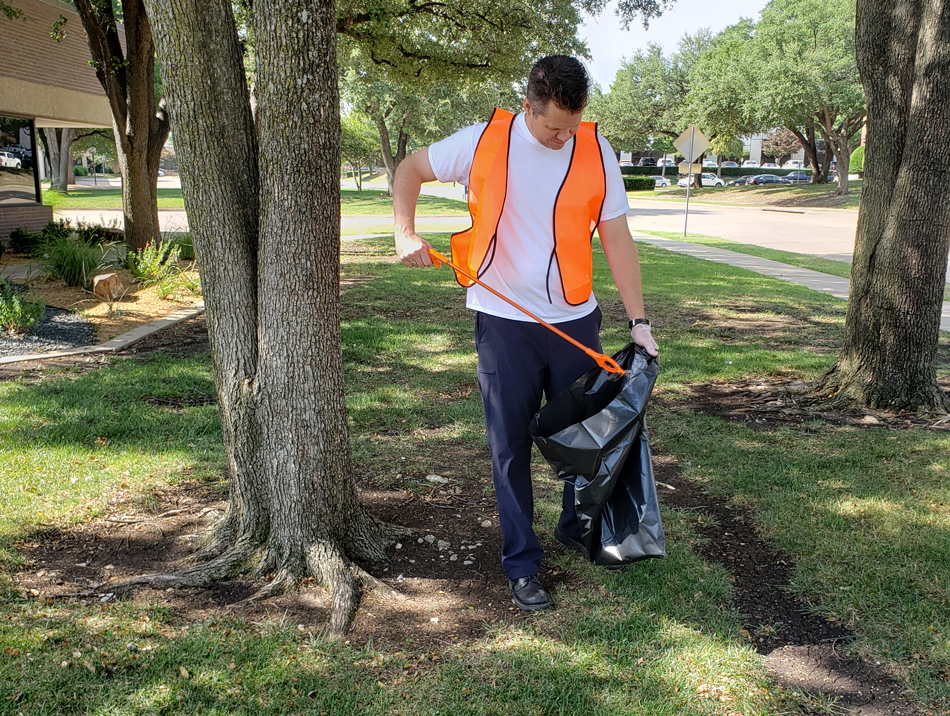 All supplies are provided, including gloves and trash tongs, and filled bags are picked up when the project is finished.
Find out more at www.cor.net/epi.