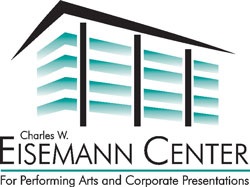 At the Eisemann Center:
Pegasus Theatre's "The Color of Death!" Continues
8 p.m. Thursdays-Saturdays with 3 p.m. matinees Saturdays and Sundays, through Jan. 19 in the Bank of America Theatre. Tickets are $19-$44, with First Week Rush discounts offered and special pricing for the second and third week for seniors, students, military, teachers and children.
Pegasus Theatre is back with a unique three-act Harry Hunsacker adventure, "The Color of Death!" featuring the group's signature Living Black & White™ technique.
Video: www.richardsontoday.com/pegasus-theatre-presents-color-of-death-at-the-eisemann-center/
Texas Jewish Arts Association and Texas Sculpture Association Art Show Continues Through Jan. 27
10 a.m.-6 p.m. Monday-Saturday and during all public events, in the Green Mezzanine Gallery. Admission is free.
Texas artists come together for "Resolution: Peace and Unity," a juried exhibition, featuring works that exemplify valuing differences and strengthening understanding and acceptance of others.
Unless otherwise noted, tickets to Eisemann Center events are available at the Eisemann Center Ticket Office, 972-744-4650 and at www.eisemanncenter.com.
Photography Exhibits Begin at City Sites
Two city facilities will double as photo galleries over the next couple of months, housing displays that coincide with the City's annual photo contest (see story above). The work of local professional photographer Jim Hamel will be on display at Huffhines Recreation Center Jan. 10-Feb. 24, and winning photos from the 2019 photo contest will be on display at the Library Jan. 10-30. The Library display, located on the third floor, will showcase the 2019 Best of Show and Best of Division winners as well as the work of the 2019 contest judges. The 2020 Contest Results Exhibit begins there Feb. 1.

The exhibits are free and open to the public during normal business hours.